GALVANIZED (GI) CABLE TRAY / LADDER CABLE TRAY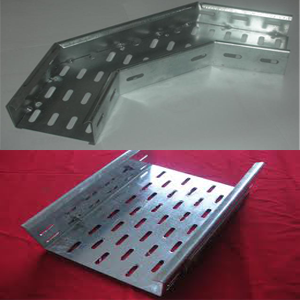 We are one of the well reputed names in industry, engaged in Manufacturing of Galvanized (GI) ladder type / cable tray, plain, perforated, cover, without cover rang is completely in environments'.
We manufacturer the complete range of cable trays , ideal to support large volumes of network. The cable tray provides smooth transitions resistant and can be used outdoor. Our Galvanized (GI) cable trays can be attached to floor , hang the ceiling , walls, or top of the racks and cabinets. ice of roofing can create losses in terms of human lives and material in cases of natural disasters. We ensure our clients about long life of our Galvanized Corrugated Sheets, which are available in numerous sizes to meet the several demands of the clients.
UTILIZED APPLICATION
Fabricate this range as per client specification and offer it at industry leading prices
In chemicals industries
Textile industries
Cement industries
Sugar industries
Oil & Refinery
And many more industries New Construction & Rotten works …